How to Spend Your Spring Staycation
Spring Break Ideas for Kids (and Everyone Else)
Although some of these are kids or family oriented, many of them will appeal to just about all of us (nature hike at Blandford, anyone?).
The Great Outdoors
Hike a trail at Blandford Nature Center. For just $3 a person (free for members), your whole family can enjoy a hike through the beautiful wilderness at Blandford—you can even bring your dog as long as he's on a leash (except on the wildlife trail: no dogs allowed there!).

Blandford also has Spring Break Camps for kids in grades K-5th that run from 9AM-4PM, April 4-8. Kids will learn about animals and nature, explore the great outdoors, and try their hand at making a shelter. The cost is $125 for members and $155 for non-members.

Blandford isn't the only place to shake off the winter dust: West Michigan has lots of awesome trails to hike or bike. Check out the Kent County trails, the Paul Henry-Thornapple trail, or, one of my favorites for bike rides, the White Pine trail.
Visit the John Ball Zoo. Always a hit with both kids and adults, during Spring Break kids can participate in Zoobilee, which includes daily activities and animal demonstrations from 10AM – 3PM each day, Monday – Friday, April 4-8.

John Ball Zoo is also offering Spring Break Day Camps and an Overnight adventure! The day camps are two-day events. Monday and Tuesday (April 4 & 5) the theme is Just Zoo It. At that camp, kids get to see where the animals sleep, where their food is kept, and explore some of the Zoo's wild park places! The second camp runs Wednesday and Thursday (April 6 & 7) and is called Who Dung It? During this camp, kids learn how to track and identify animals in the wild and how zookeepers use animal scat to check the health of their animals. Friday, April 8 is the Overnight Starlight Safari for kids in the 3rd – 6th grade. Kids will tour the zoo under the starts, enjoy animal encounters, sleep near the chimpanzees and watch the animals while they eat their breakfast. So much fun!

Visit Dairy Discovery at Swisslane Farms. This fourth generation farm in Alto, just outside GR, is a great place to take kids anytime, but they're offing a Spring Break Bash that includes hayrides, bottle feeding calves (doesn't that alone make it worth the trip?!), and much more. The Bash lasts about 2-hours and costs $8 per family. Click here for more info.
Don't put those ice skates away yet—give it one more go during Spring Break. Check out these nearby facilities which offer open skating at various times of the week.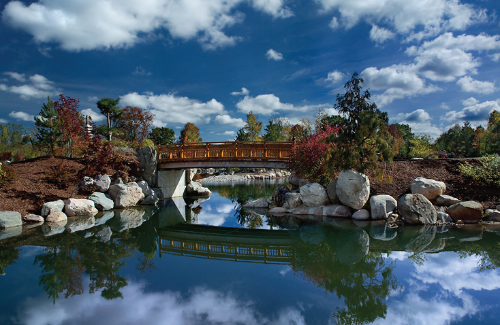 Spring Break in Grand Rapids almost always includes a trip to our treasured Meijer Gardens, and this year is no exception. The beautiful butterflies are back, the horse never disappoints, the farm will be getting ready for spring, and the new Japanese Garden is good for the soul at any age. Meijer Gardens has several Spring Break Spectacular and Spring Break Sensations classes for kids, some of which are already full. They also offer ongoing classes for adults—check out the possibilities for both, here.
The Warm and Dry Indoors
Spend a day—or several—at the museums. In Grand Rapids you have your pick from several different museums, all of which make a great day trip. Some of them are also offering special Spring Break activities. Whether you participate in an activity or pop in to check out the latest exhibits, our museums are a great Spring Break stop.
​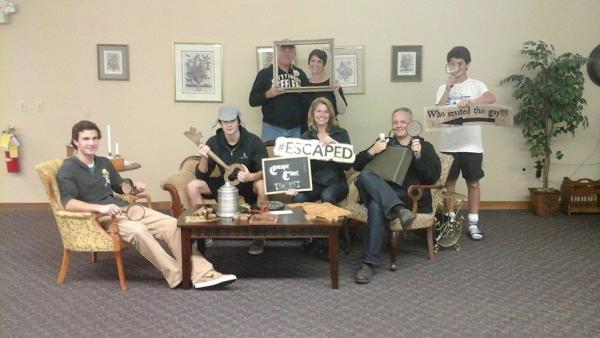 See if you can solve the puzzles and make the Great Escape. My family—from ages 13 – 70+—had a blast. Working towards a common goal, with a one-hour deadline, encourages teamwork, creative thinking, and spurs lots of conversation. Click here for more info and reservations.
Take the family to see a kid-friendly performance of Peter and the Wolf by the Grand Rapids Ballet. On April 5-7, 2016, there will be two performances each day at 11:30AM, with activities beginning at 11AM. Pre-show activities include a free trail ballet class and a costume dress-up. Tickets are $5 per person, reserved seating. Click here for more info and to purchase tickets.
Spring Break Ideas for Grown-Ups (and some older kids)
Take a carriage ride. Classic Carriage and Common Gentry both offer rides downtown on Friday and Saturday nights. See their website for more information and to make a reservation.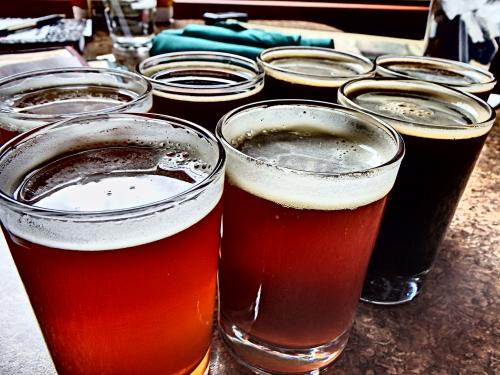 Find the full article on ExperienceGR